Empower yourself and your spending!
Build credit, earn rewards, or pay for business and personal expenses with our Visa® credit card options.
Benefits You'll Love
Rates as low as 7.00% APR*.

Shop securely with credit cards backed by Visa

®

.

No annual, cash advance, or balance transfer fees.

Flexibility in spending with credit lines up to $15,000*.
All our credit card options include features and benefits that will allow you to swipe with peace-of-mind no matter which card you choose.
Make purchases with greater convenience and security
Choose from a variety of Visa® card options available
Available for both personal and business use
Includes rates as low as 7.00% APR*
No annual fee
No cash advance fee
No balance transfer fee
Includes credit lines of up to $15,000*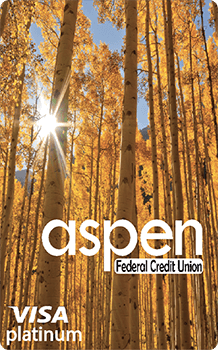 Platinum Visa Card
This is your every-day-spending card! With our best interest rate at 7.00% APR*, no annual fee and no fee for balance transfers, you will instantly save with this card.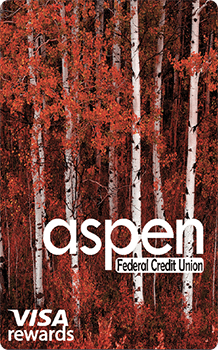 Rewards Visa Card
Our first rewards credit card is here! Offering 1 point per dollar spent OR choose 1% cash back! No annual fee makes this card a definite win, coupled with a low fixed APR* of 12.90%.
To learn more about UChooseRewards or to Activate your Rewards account click here!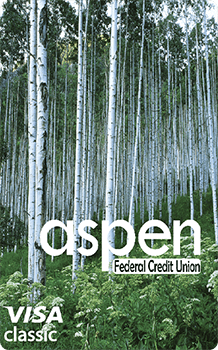 Classic Visa Card
This card is perfect for anyone starting to build credit or looking to repair their credit. A great interest rate at a fixed APR* of 11.90% with no annual fee and no balance transfer fee.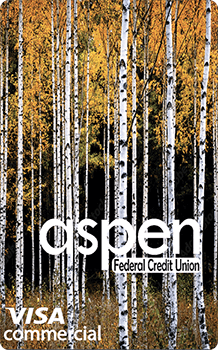 Business Visa Card
Businesses need credit too. So we're offering a great option for both small and large businesses. No annual fee, cards for all your employees, and a fixed APR* of 10.90%.
*APR = Annual Percentage Rate. Rate based on creditworthiness and term of loan. Rates are subject to change at any time and are not guaranteed.
Please CLICK HERE to view disclosures related to our Visa Credit Cards Rate, Fee and Other Cost Information.
Kasasa Cash*
| Balance | Dividend Rate | APY |
| --- | --- | --- |
| 0 - $10,000 | 3.92% | 4.00% |
| $10,000+ | 0.25% | 4.00% to 0.59% |
| All balances if qualifications not met | 0.05% | 0.05% |
Kasasa Saver*
| Balance | Dividend Rate | APY |
| --- | --- | --- |
| 0 - $15,000 | 1.00% | 1.00% |
| $15,000+ | 0.25% | 1.00% to 0.35% |
| All balances if qualifications not met | 0.05% | 0.05% |
Qualifications
Qualifying for Kasasa Cash or Cash Back rewards automatically qualifies you for the highest Kasasa Saver rate too. Enrollments must be in place and all of the following transactions and activities must post and settle to your Kasasa Cash or Cash Back account during each Monthly Qualification Cycle:
At least 12 debit card purchases, each greater than $4.99
At least one direct deposit or ACH credit transaction
Be enrolled in and agree to receive E-Statements
It's no problem if you miss a qualification cycle. Both accounts are still free. And you can get back to earning rewards the very next month you qualify.
Loan Rates
We know every other website rate sheet has 35+ different rates, terms, minimums, maximums, year, make, model...you get the idea. Let's make this easier and cut to the chase! Give us a call: (605) 342-7776 and speak with a Loan Officer today for your specific rate quote.
Here are a few common rates we currently offer:
Auto/Recreational 5.80% APR*
Home Equity Line of Credit 7.50% APR*
Credit Cards 7.0% APR*
Advertised rates and terms are subject to change at any time without notice.
Aspen FCU offers a tiered-pricing program. This allows as many members as possible to obtain financing. Your individual rate will be determined by the type and/or age of collateral offered, length of the loan, and your credit history. We welcome your application!
Loan Payment Example: At 5.55% annual percentage rate (APR) for a 60-month term with 0% down, monthly payments are calculated at $19.18 per $1,000.00 borrowed.
*Not all borrowers will qualify for lowest APR or 0% down. To find out if you qualify, call Aspen FCU at 605-342-7776
*Home Equity Lines of Credit rates are variable and subject to change on a quarterly basis. Maximum APR not to exceed 18%
Share Certificates
| Term | Dividend Rate | APY |
| --- | --- | --- |
| 6 Months | 0.55% | 0.55% |
| 12 Months | 1.49% | 1.50% |
| 18 Months | 1.59% | 1.60% |
| 24 Months | 1.73% | 1.75% |
| 36 Months | 1.98% | 2.00% |
| 48 Months | 2.23% | 2.25% |
30 Month CD Special 3.45% Dividend Rate 3.50% APY
14 Month CD Special 3.94% Dividend Rate 4.00% APY*
8 Month CD Special 4.43% Dividend Rate 4.50% APY*
Some Restrictions Apply call 605-342-7776 for more details.
Penalty for early withdrawal.