Community connections with a powerful impact.
Membership with Aspen FCU means your money and assets are connected to a community financial institution that truly cares about the people who live, work, and play in the Black Hills area. The invaluable connections that we have made with local businesses and community members is something that we are extremely proud of.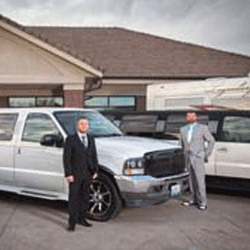 Travis & Chris
Aspen FCU is "LEGENDARY"! I want to take this opportunity to say that without Aspen FCU we could not have started to live what I would believe to be the "American Dream." They took the chance to believe in an idea that two young "want-to-be business owners" had and made it real. Just over three years in business and we have grown from one limo and what some would say was a weekend hobby, into a fleet of four limos and a party bus. We will continue to grow and become a bigger and better company, and none of this would have been possible if it wasn't for Aspen FCU. They will continue to be our #1 choice for banking, not just for our business, but also in our personal lives. We love you Aspen FCU, you are "LEGENDARY!"
---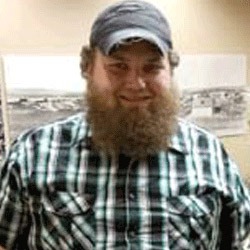 Brandon
My experience working with Aspen FCU on the purchase of my first house was outstanding. From the early stages of the first paperwork all the way to the signing of the documents at the title company, they were there to answer any question I had and helped me along the way. At one point in the process, all the numbers were starting to overwhelm me and the Aspen FCU team stepped back and explained every number, where it came from and why. I would suggest anyone looking for a great local and friendly credit union to call Aspen FCU.
---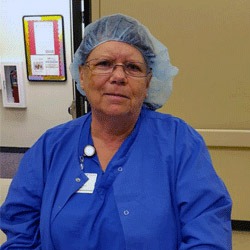 Vonda
In June, I had a call from the Aspen FCU fraud people. They wanted me to confirm two transactions for that day. I had not made any transaction in June. One transaction was for $130.00 and the other was for $108.00 in Sheridan Wyoming. I have never even been to Sheridan Wyoming, so knew they had not been mine. I went down to the Aspen FCU cashier (Betty) in June, and she assisted me, made all of the calls, gave me a print out to my transactions. Betty called me to come sign a statement. This was all done in less than an hour. Betty also let me know that she would have a new card for me the next day. In a stressful and time of fear that you are about to have your accounts emptied it is nice to have fast efficient staff on your side. The Aspen FCU teams are the best and it is always a pleasure to do business with them. I have banked with them for 34 years and could not ask to be treated better. Thank you.
---
Cody & Nikki
We just want to thank you again for helping us build our dream home. We absolutely love our new home and we know it wouldn't have been possible without your help. We all know how stressful building a home can be, and ours was certainly a huge headache at times, but I never thought the easiest part would be the construction financing. You were awesome to work with and we cannot thank you enough for being there for us every step of the way. You believed in us and when things didn't go as planned, as they seldom do, you stuck by us and helped us all the way to the end. We are so glad we chose Aspen FCU, and more importantly, that we had you to help us along the way. We have worked with a lot of banks in the past, but never have had the level of personal service that we get with Aspen FCU. Thank you!